#Blogchat LIVE!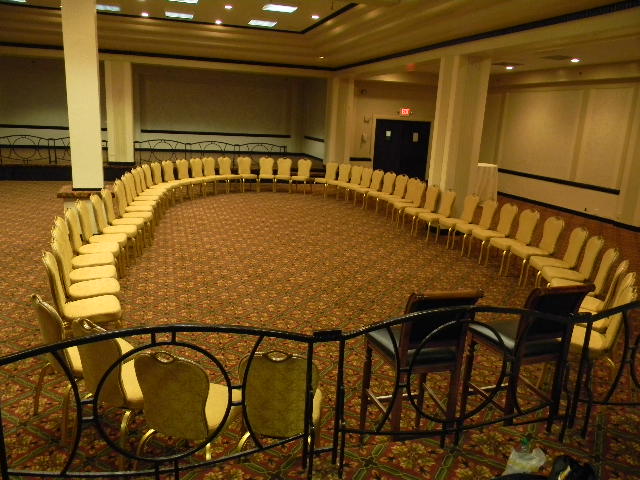 Yes, the rumors are true, Twitter's most popular chat is now appearing across the country in a LIVE format!  We recently had a LIVE #Blogchat at the Marketing Profs B2B Forum in Boston, and beforehand attendees kept asking me 'so how does a LIVE #Blogchat work?'  I always gave the same answer, 'The same way #Blogchat works on Twitter'.  And it really does!  For one hour, 50-75 smart people meet in a room in a setting very much like the above, and we all discuss blogging.  Sharing and learning from each other.  Exactly how it happens on Twitter.  It's not a session, it's not a lecture, it's a discussion.  If you've ever attended a social media or marketing conference, you know that most of the learning doesn't happen in the sessions, it happens in the hallways.  It happens when you have a chance to meet with your friends and peers and discuss what you heard.  You bounce ideas off each other, and build on the points raised by others.
The beauty of the LIVE #Blogchat format is that it creates an environment where YOU are the star.  It's all about you sharing your smartitude with others.  At #Blogchat LIVE, you get to share what you know and what you've learned with others, and they do the same with you.  Together, we build off each other's points and all come away smarter for having participated in a wonderful discussion.  As of June, we have done two LIVE #Blogchats, at SXSW (here's a review) and at the Marketing Profs B2B Forum (here's a review).  At both venues, attendees told me it was one of the highlights of the conference for them.
So if you would like to attend a future LIVE #Blogchat session, here's where they will be appearing for the remainder of 2011:
September 6th, Content Marketing World at the ROCK N ROLL HALL OF FAME!, Cleveland, OH
September 16th, Social Media Integration Conference, Atlanta, GA
September 20th, Brains on Fire's F.I.R.E. Sessions (Note, this event is invitation-only, not open to the public), Greenville, SC
November, Blog World and New Media Expo, Los Angeles
Now if you cannot attend any of the above events, or would like to learn how your event can add a LIVE #Blogchat to your agenda, here is information on sponsorships packages for #Blogchat LIVE.  Given your event's needs and sponsorship demands, those packages allow for some flexibility and customization, with additional options being possible.  I will be happy to work with you to help secure sponsors for your LIVE #Blogchat session.  Keep in mind that #Blogchat is the most popular chat on Twitter, and every Sunday night the chat generates between 10 and 20 million impressions.  So adding a LIVE #Blogchat to your conferences's agenda will generate a great deal of interest and excitement among current and potential attendees!
If your company would like to add a LIVE #Blogchat to an existing event, please email me and we can discuss this as well.
BTW here is a video shot by Chris and his team at Huddle Productions during the Live #Blogchat that Dell held in July the night before its #DellCAP event.  This will give you a sense of what happens at a Live #Blogchat:
Here's some pictures from the meetups right before the LIVE #Blogchats at SXSW and the B2B Forum: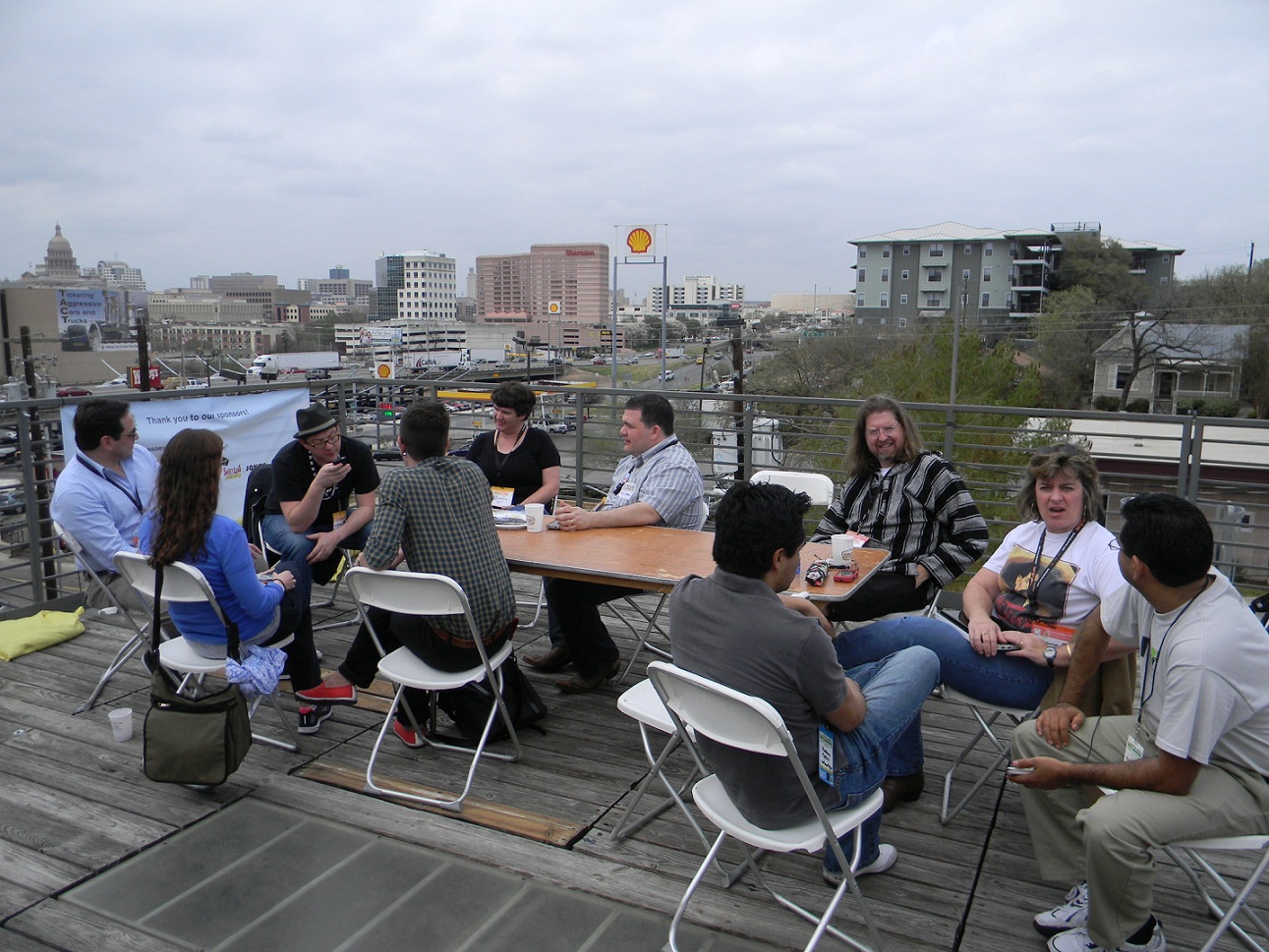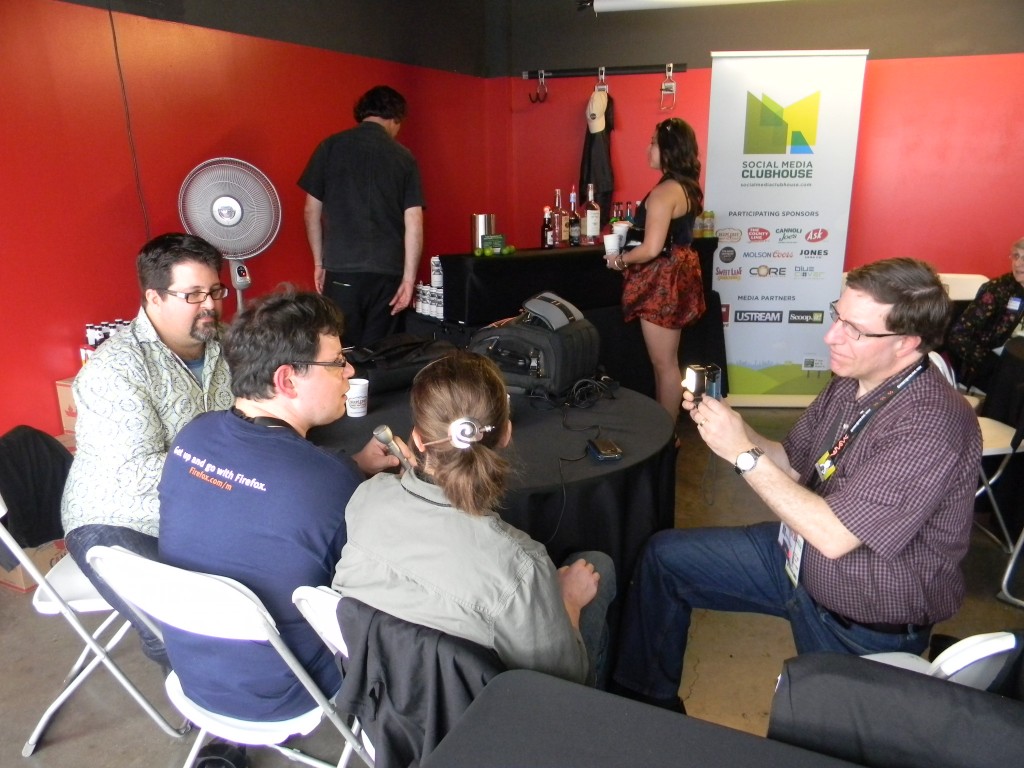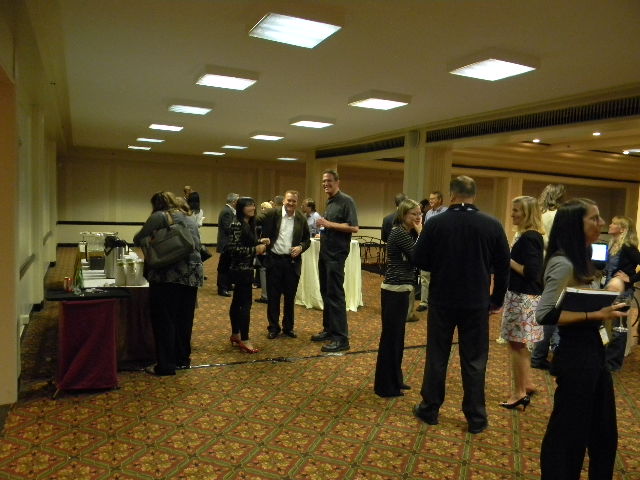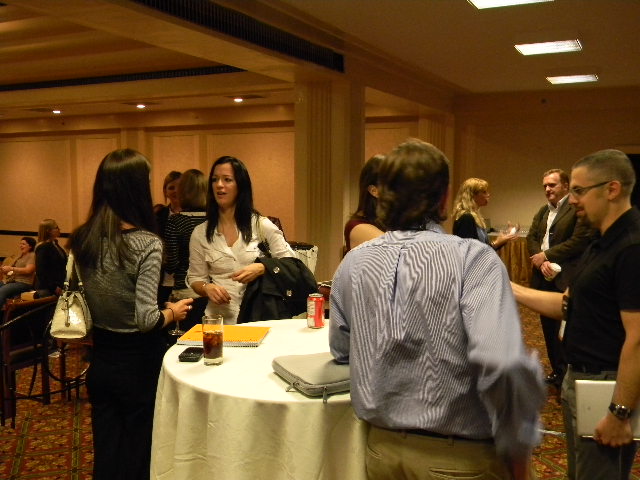 You can view more pictures from the LIVE #Blogchat at SXSW and the B2B Forum on Flickr.