One of the things I love about #Blogchat is being able to give y'all special offers or deals that result because of your reach and power as a helpful community.  When I started talking to Digital Sherpa about putting on a blogging conference, we wanted to make sure that we incorporated what 'worked' about #Blogchat into the flow of the event.  This is exactly why we created the Interactive Track, that features two speakers leading a roomwide discussion similar to a breakout format.  Also, we added the Instructional Track, which will be sessions in a workshop format so we can deep-dive into your specific problems.  And of course, we will close out Day One with a Live #Blogchat, and our Twitter Ambassador the lovely Brandie McCallum will be live-tweeting the discussion!
From the get-go, we also wanted to focus on having people that were regular #Blogchat participants at the event, either teaching or attending.  BlogHOT has a stellar speaker lineup, and I am proud to say that six of our speakers have co-hosted #Blogchat on Twitter, and six have also participated in a Live #Blogchat as well.
But what makes #Blogchat so amazing is the quality of the people that join every week.  From our first conversations about this event, I stressed that we need to find a way to make sure that we make it as easy as possible for the actual people that show up every week and help build #Blogchat, that they have a way to attend and benefit from this event.
So here's the deal, just for #Blogchat and for this week only, you can attend BlogHOT for only $495.00!  This offer HAS to end at midnight, Saturday the 23rd.  I'm SO excited that #Blogchat members will be able to attend the event at this price!  Hands down, you will NOT find another event with such a killer lineup for under $500.00, they simply aren't on the market, and we can only afford to do this for ONE WEEK.
If you want to get in on this special price, make sure you register at this link THIS WEEK!
One more time, thank y'all SO much for being such an amazing community, I hope I can see as many of y'all as possible at BlogHOT in Los Angeles on March the 25-27th.  If you'll be attending please leave a comment so we can connect, and make sure you are following the #BlogHOT13 hashtag on Twitter!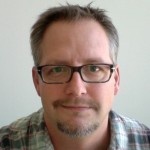 UPDATE: BlogHOT has just added Brian Clark to an already stellar speaker lineup!  Brian will be teaching a workshop on Optimizing Your Blog Posts For Search and Social!  It will be insanely valuable, and please make sure you register this week to get the $495 special rate for #Blogchat members!  Hope to see you in Los Angeles in 5 weeks!