Social Media Strategy Audit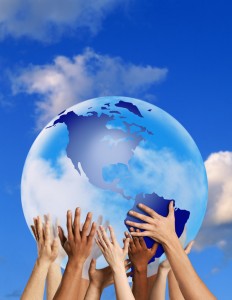 Please email me if you have additional questions about this service.  Click here to get more information about a Blogging Strategy Audit, which also comes with a guarantee!
You've finally decided to pull the trigger and launch a blog for your company.  But WHY are you starting a blog?  Is it because you've done your homework and know that a blog is the best way to connect with your online customers?  Or is it because you keep hearing all the 'hype' about blogging and other forms of social media, and decide it's time to just 'do something'?
Unfortunately, many companies are in the latter category. They feel the need to 'do something', and often they pick the wrong social media tools to meet their unique goals.  This became such a common problem for the companies I work with, that I created my Social Media Strategy Audit.  This service assesses your current company and industry environment, and recommends a future course of action.  I look at your existing resources, your business strategy, and how your current and potential customers are communicating online.  Based on this information, I provide you with an audit of your ability to use social media as a growth strategy, and propose the social media strategy that your company should adopt, moving forward.  The clear advantage to this audit is that it is a very inexpensive way to get an accurate reading on what your next steps with social media should be, therefore saving you both time, and money.
The Social Media Strategy Audit is a two-month project.  You will be given the audit in the form of a report (usually 15-25 pages), and after you are given the report, we'll schedule a 1-hour phone call to discuss my findings and recommendations so that you know exactly how to proceed.
Here's what my Social Media Strategy Audit will cover and assess:
Analysis of the social media efforts of up to 3 of your direct competitors to see what is and is not working for them.
Analysis of your company's existing social media efforts including your strategy for using social media, who your customers are, and how well the tools you are using are helping you achieve your goals.
Recommendation for your social media strategy moving forward, including any current tools you are using, and any additional tools that you aren't using currently.
Recommended content strategy moving forward.  I will also show you how to use your multiple social media presences together.  For example, I'll show you how your efforts on Twitter and Facebook can also make your blog more effective and efficient.
Recommendations on how to build engagement and interaction with customers via your social media efforts.
Recommendations on how to increase your content creation. This is especially valuable if you have a small social media team that is trying to create content for multiple social media channels.  I'll give you recommendations for how to make the content creation process more effective and efficient for you.
Detailed analysis of how to measure your results, including which metrics you should be tracking, an explanation of why you should be tracking them, which calls to action you should be including in your content, etc.
I have been offering Social Media Strategy Audits to clients for years now.  In that time, more consultants and agencies have begun to offer similar services.  I wanted to point out two key areas where my Social Media Strategy Audit differs from the audits offered by others:
1 – Note that the final bullet point above states that the audit includes a 'detailed analysis of how to measure your results'.  I'm going to tell you exactly what you should be doing, explain to you exactly why you should be doing it, then I am going to show you have to measure you results to see if they are working.  This is a crucial step that most companies don't know how to implement.  My Social Media Strategy Audit will show you exactly how to measure your results, so that way, you can tell how successful your social media strategy is.
2 – I am guaranteeing my work.  The price for my Social Media Strategy Audit is $7,500.00.  This is a two-month project.  When you agree to the project, you will be billed for $2,500.00, and that amount must be received before I can begin work on your audit.  At the end of the first month, you will be billed for $2,500.00, and that amount must be received before I can present you with the completed audit.  When I finish the audit, I will send it to you, along with a bill for the $2,500.00 balance.  When you receive the finished audit, if you are not satisfied with the audit, then you do not have to pay the final $2,500.00 invoice.  I can offer you this option because I am positive that you will be thrilled with the audit and feel that it will give you the blueprint to have a successful and profitable social media strategy, moving forward.  But if you don't feel that the audit was worth your money, then you don't pay the final $2,500.00, no questions asked.  I want you to be delighted and thrilled with the work I provide you.
If you would like to learn more about this service or purchase a Social Media Strategy Audit, please email me.